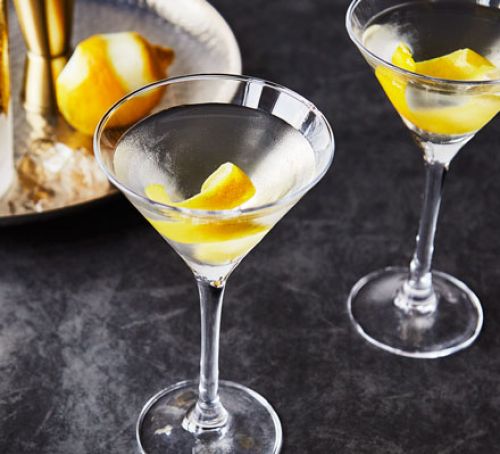 Martini Cocktail serving ideas are available from Chef & Bar Supplies. The classic 'cocktail' which probably owes much of its popularity to James Bond 'shaken not stirred'. This Gin variation is a perfect alternative for the Gin fan as opposed to the vodka martini.
Ingredients:
60ml of Gin
1 Tablespoon of Dry Vermouth
Olive or lemon peel to garnish.
Preparation:
Stir the gin, dry vermouth and a little ice together or put them in a cocktail shaker to combine. Shake or stir depending on your preference.
Strain into a chilled martini glass. Serve with an olive on a cocktail stick or a twist of lemon peel.
There are many variations and recipes for other Martini cocktails now popular in the trade including chocolate martini cocktail, the famous Porn Star Martini (see separately), Cranberry Orange Martini and many others.