Bar Supplies & Glassware
Bar Supplies and Glassware are available to buy on line from Chef & Bar Supplies. This thorough and extensive range encompasses everything the professional hospitality operator would need to serve and present beers, wine and spirits both profitably and with flair.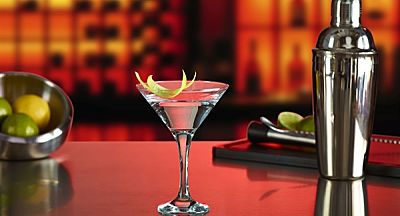 Chef & Bar Supplies professional glassware offer includes all aspects of drinks service for Pubs, Restaurants, Hotels and Banqueting within our extensive Bar Supplies product offer.
The Beer Glasses range offers Nucleated Beer Glasses, Stemmed Beer Glasses, Craft & Continental Beer Glasses and Beer Mugs & Tankards.
Spirit Mixers & Hi Ball Glasses shows standard Hi Ball & Rocks Glasses items for multipurpose use and a Toughened HiBall range for Police Controlled or safety concious areas, the unique & space saving Grande Stacking Glasses, beautiful & elegant cut rim Endessa glasses for superior service, ever popular Centra Glasses glasses with the bubble in the base, the Aras American Style tumbler range which is great for beer. spirits and cocktail service.
Wine glasses shows Standard Wine & Champagne Glasses, the work horse of the pub and banquesting business along side the incomporable Reserva cut edge wine suite. Other wine glass ranges available include Ella, Maldive, Misket, Lal, Empire and many others
Reusable plastic glasses are becoming a sought after options for many night clubs and inner city bars. Econ Tumblers are cost effective and give great value for money. Remedy Tumblers are excellent for top quality presentation of beers, cocktails and spirits. Black & White Polycarbonate Tumblers & Wine Glasses add real style to function and club drink service and are featured in the Power Room in Big Brother 2014. In2Stax Stacking Tumblers are the only tumbler available designed to stack and aid storage and collection, brilliant for busy bars and pubs or outside service. Shot Tumblers & Cocktail Tumblers give an option of clear or neon colour service. Elite quality cocktail and martini polycarbonate glasses give great presentation. Resuable Jugs show options for water, cocktails and beer service to suite every occassion.
Single use Plastic Glasses are convenient & excellent value for money for outside bars, theatres, night clubs and inner city pubs. Some items are available CE marked for legal draught beer service if required. Plastic beer glasses give the option of 'to the brim' measures which are CE marked AND therefore legal for draught beer service. All options of beer tumblers are 'to the brim. measures giving no chance of overfills and therefore, maximum profits. Plastic wine shot & cocktail glasses give great presentation, convenience, good cost in use and aid speed of service for wines, spirits, shots and cocktails.
Barware Essentials includes wall and shelf bottle brackets and rotary stands alongside every barware piece needed for a professional back bar set up.
Spirit Optics and Wine measures are essential and in some cases legally required items for licensed premises. Wall mounted optics and had held jiggers and thimble measure are all available here.
Bottle openers and wine and champagne bottle sealers are many and varied and range from the traditional twin lever cork screw to undercounter bottle openers with catchers and traditional crown openers, bar blades and waiters friends.
Glass storage boxes gives options for transportation and storage of all sizes of glassware.
Back Bar Cleaning is one of the most important area's of food & drink service. This range includes multisurface cleaner and detergents and sanitizers. Beer Line Cleaner including CAMRA approved Bactosol and Puple beer line cleaner. Glasswash Detergent & Rinsaid is here and the famour Quash Lipstick remover are also available here.
Outdoor Products features, Wall Ashtrays, Ash-Safety Bins, Rope Barriers, Windproof Ashtrays and Black Boards and A-Boards.
Professional Cocktail Barware features Shakers, Cocktail Bar Kit, Shaking (Boston) Cans, Jiggers, Pourers, Muddlers, Squeezers, Mixing Spoons, Mixing Glasses, Strainers and Mugs and Vessels are all here for the bar professional.
Bar licensing signs covers all of you legal signage requirements for serving alchohol in a licensed premises.