Takeaway Food Packaging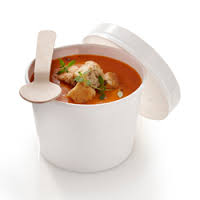 Takeaway food packaging is available to buy on line from MK Catering and Bar Supplies as part of the Catering Disposables products offer.
Packaging and wraps for all high quality takeaway food service are offered here. Plastic, paper and polystyrene pots and boxes for takeaway foods, soup, mains, sides and dips are available in limited sizes with matching lids if required alongside wraps for sandwiches and liners for food baskets and boxes.