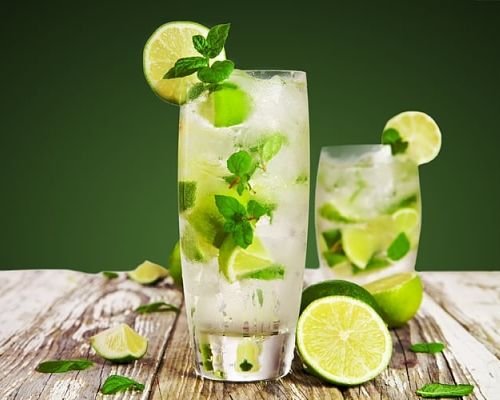 Mojito serving ideas are available from Chef & Bar Supplies. One of the most popular cocktails on many bar menu's. This is a classic presentation using a superb traditional hi-ball or rocks tumbler glass.
Just to help along the way....here is a classic Mojito recipe!
Ingredients:
1 1/2 Limes (Cut into Wedges).
20 Fresh Mint Leaves.
2 1/2 tsp Granulated White Sugar.
65ml White Rum.
Handful of Ice.
Splash of Soda Water (to taste).
Fresh sprig of Mint (to garnish).
Preparation:
Place the Limes, Mint and Sugar into a sturdy Hi-Ball/Rocks Tumbler.

Using a muddler, mash to release the Lime Juice and bruise the Mint.

Add the handful of Ice.

Pour the White Rum over the ice.

Add a splash of Soda Water and stir.

Garnish with Spring of Mint and serve.