Baguette Premium Cutlery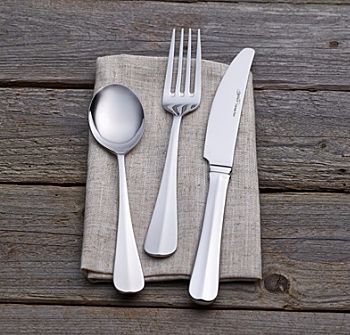 Baguette Premium Cutlery is available to buy on line from Chef & Bar Supplies within the Premium Design Cutlery range, just part of the extensive Restaurant Cutlery product offer.
This 'traditional' design has been revitalised by the touch of former Royal Worcester designer Neil Jeffree. The design emphasises tradition without compromising on modern style. Every piece works in tandem with the other to give an uncluttered and luxurious look to table settings.