Artis Tulip Premium Cutlery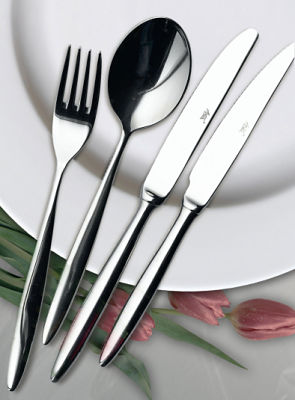 Tulip cutlery is a popular Premium Design Cutlery available to buy on line from Chef & Bar Supplies as part of the extensive Restaurant Cutlery product offer.
Tulip cutlery is part of the extensive cutlery range offered by Artis. It is a sleek, ergonomic, modern design that fits with most tabletop presentations. It is manufactured from the purest 18/10 stainless steel to ensure the ultimate in craftmanship, finesse, blade quality and finish. All knives are forged and every piece highly polished. 13 pieces make up this extensive range.