Kings Pattern Cutlery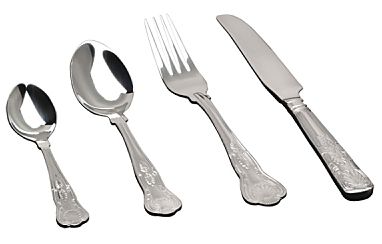 Kings pattern cutlery is a popular Parish Pattern Cutlery available to buy on line from Chef & Bar Supplies as part of the extensive Restaurant Cutlery product offer.
Kings pattern cutlery is crafted to excellent standards. Made from 18/0 Stainless Steel and hand polished to improve resistance to staining and pitting. Knives have an excellent serration for easy cutting. All Parish pattern Cutleries are dishwasher proof.