Economy Stainless Steel Cutlery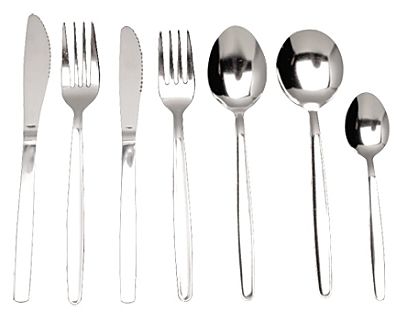 Economy Stainless Steel Cutlery is available to buy on line from Chef & Bar Supplies as part of the extensive Restaurant Cutlery product offer.
Also known as Millenium Cutlery this is a entry level wholesale 18/0 Stainless Steel cutlery which is robust and cost effective. Both full size and specialised Childrens cutlery is available from stock.
18/0 Stainless Steel is a 'ferritic' stainless steel type, which is attracted by a magnet (like pure iron). This steel is known as '430' in the AISI system or 1.4016 in the European standard. All 18/0 Stainless Steel Cutlery is robust, economical and dishwasher safe.