Mezze Tapas Dishes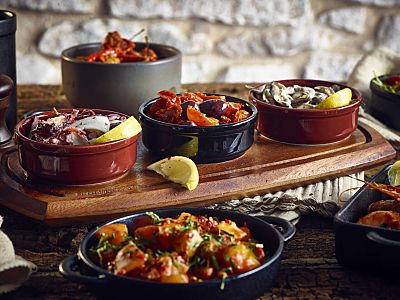 Mezze Tapas Dishes are available to buy on line from Chef & Bar Supplies as part of the extensive Restaurant Crockery product offer.
These multi-purpose dishes are available in many sizes an colours. They can be used for dips, sides, snacks, desserts, dried fruit, butter service and much more. The colours can add just a a note of emphasis to any dish and the range available is now extensive.
Messe Tapas Dishes, think of them as part of the Ramekin family and let your imagination wander.