Enamel Tableware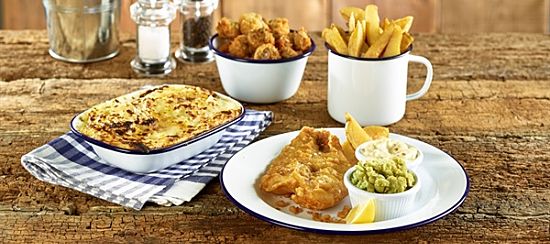 Enamel Tableware encompassing mugs, plates, bowls and dishes are available to buy on line from Chef & Bar Supplies Just part of the extensive Restaurant Crockery product offer.
A range of classic white with blue lined rim enamel cups, plates and bowls in a traditional, retro English style. The vitreous, double coated enamel resists stains and scratches and improves product durability. It is dishwasher and oven safe. Also, Colourful and stylish enamel mugs are perfect for presenting side dishes or bar snacks and are ideal alongside wooden boards and paddles.
There are matching Enamel Dishes for pies, vegetables and sides also available.
Black Enamel Tableware is also available separately.
Black Enamel serving dishes and Paella Pans are also now available to add great emphasis and style to presentation of sides, mains, vegetable, bar snacks and sharing dishes!