Stonecast Blueberry Crockery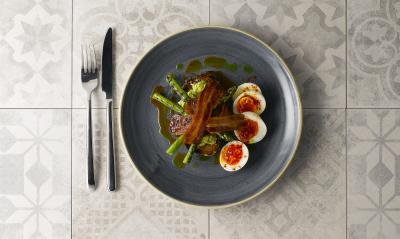 Stonecast Blueberry Crockery is available to buy on line from Chef & Bar Supplies as part of the Churchill Super Vitrified Crockery range just part of the extensive Restaurant Crockery product offer.
A stunning hand painted colourwash in a vibrant, Blueberry colour with a rustic edge. Each piece is hand decorated creating a varied and unique look. The colour is ideal for the Spring months and for showcasing fresh ingredients. This product range fits well into both casual and fine dining settings.
Many items in the range have the Churchill Super Vitrified 5 Year Edge Chip Warranty (please see individual piece descriptions for details).