Churchill Studio Prints Crockery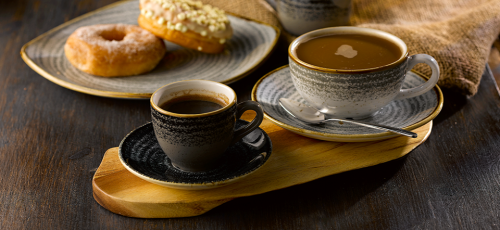 Churchill Studio Prints Crockery is available to buy on line from Chef & Bar Supplies as part of the Restaurant Crockery range including the extensive Churchill Super Vitrified Crockery product offer.
Studio Prints product are an exciting new development that enables tried and trusted crockery items to be transformed by a textured and coloured design being incorporated into the established body of the item. It delivers up to the minute style, innovative presentation and a cost effective pricing structure.
Currently, Homespun Style plates, bowls, cups, mugs, saucers and beverage pots in Stone Grey and Charcoal Black finish are the launch pad for this exciting Churchill development. Keep checking back for new additions.