Churchill Profile White Crockery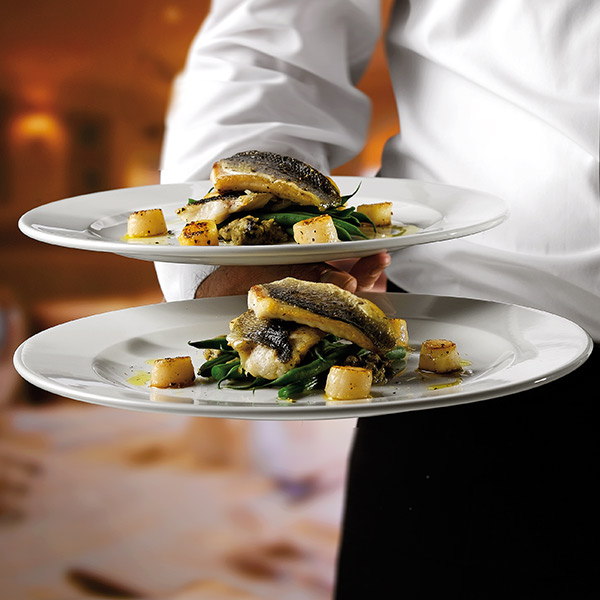 Churchill Profile White Crockery is available to buy-on-line from Chef & Bar Supplies as part of the Churchill Super Vitrified Crockery range within the extensive Restaurant Crockery product offer.
Churchill Profile plates and rimmed bowls are all streamlined which makes them up to 20% lighter than standard Classic plates. They are easy to handle and great for food presentation with no compromise on performance. Churchill Super Vitrified body is one of the strongest professional crockery products in the world. It delivers solutions for chefs that work in a fast moving, professionally disciplined, back of house environment.
Key plate sizes have a foot which is essential for banqueting. It elevates the plate from the table making them easy to carry AND to transport. Allows air to flow when stacked.
Excellent for restaurants and banqueting.
Strong and streamlined.
20% lighter making staff service easier and more efficient.
Dishwasher and microwave safe.
Superior glaze finish and fully glazed base on plates.