Wooden Serving Boards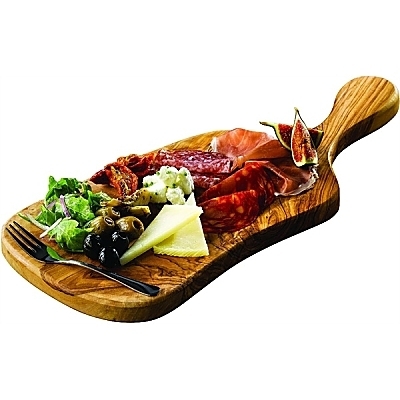 Wooden serving boards are available to buy-on-line from Chef & Bar Supplies, just part of the extensive Food & Beverage Service product offer.
Many shapes and sizes of board are available to give originality to food presentation. Acacia Wood, Oak, Bamboo and Olive Wood boards are probably the most popular and hard wearing boards but there are many options and price points available. Dual purpose, reversible boards give an option to use the board directly or in conjunction wish serving dishes.
High quality Origin Fir Slab boards are the most high quality and original wooden boards. Made from a single cuts or Fir root they are stunningly beautiful extreamly hard wearing and every piece is a complete original.
Bamboo is an excellent material for pizza boards and is now recogbised as the most eco-friendly material for food service.
All boards are sourced from a sustainable wood source.