WECK Canning Storage Jars & Lids
WECK® canning and storage jars and lids are available to buy on line from Chef and Bar Supplies as part of the extensive Food & Beverage Service product offer.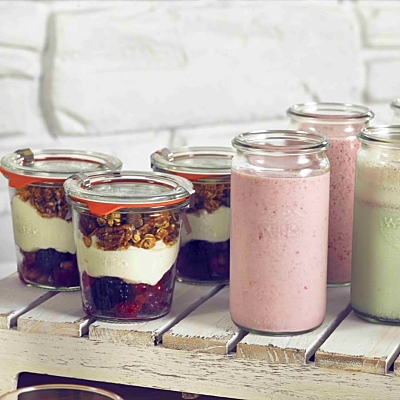 WECK® are popular canning in jars in Europe that are really catching on in the UK. They are unique in that they consist of a tempered glass jar, a rubber gasket, a separate glass lid and metal clamps to hold the gasket and lid in place. With WECK® Jars, the only thing that is in contact with your food, is glass.
There are 3 sizes of lids and rubber seals that cover ALL sizes of storage jar and juice jar making everything simple and easy to manage. The lid and seal create an airtight seal. The jars are microwave, oven, freezer and dishwasher proof!
WECK® is a unique, top quality storage entity suitable for any professional caterer or kitchen.