Serving Trays Baskets and Pans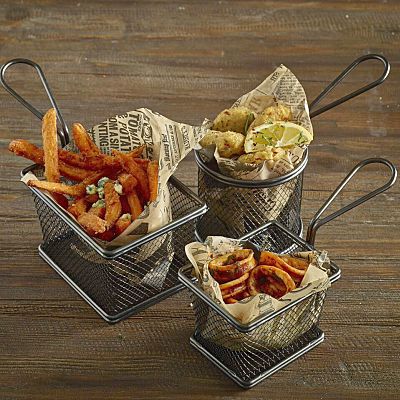 Serving Trays Baskets and Pans are available to buy-on-line from Chef & Bar Supplies, just part of the extensive Food & Beverage Service product offer.
If you are looking for original service items to fit your menu, this extensive range of options will help. A wide range of original items will help give a twist to your food service.
Mini Fryer Baskets in various sizes and shapes, Wire Chipcones with dip pot holders if required and greasproof liners for all if needed. Mini Saucepans with lids if required for sides, dips and featured items. Service trays, especially popular for Smokehouse service, in galvanised steel with painted or hammered finish or in aluminium which gives a 'straight from kitchen' service feel.