Food Serving Trays, Buckets & Cups
Serving Buckets and Cups are available to buy on line from Chef & Bar Supplies as part of the extensive Food & Beverage Service product offer.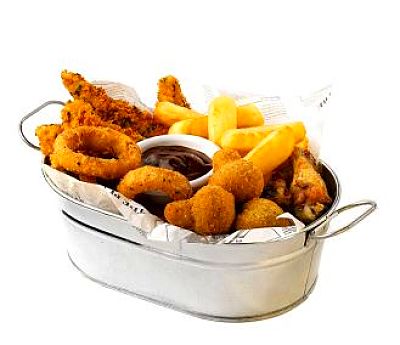 A huge range of stainless steel, galvanised steel, copper and coloured buckets and cups for food service. Chip buckets, sharing buckets, hammered finish, painted finish and with or without handles. The options are endless.
Galvanised items should always be used with a liner as food should not be served directly in contact with galvanised surfaces. Hand wash is recfommended for all galvanised and painted finishes.