Tea & Coffee Glasses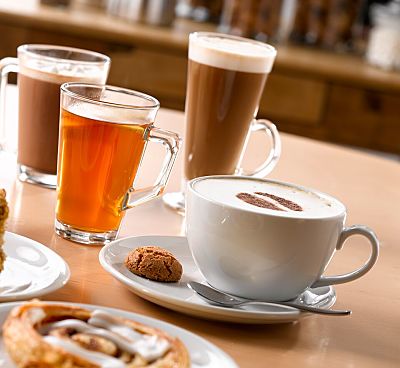 Glass Tea & Coffee Cups and Mugs are available to buy on line from MK Catering and Bar Supplies within the Beverage Service range, just part of the extensive Food & Beverage Service product Offer.
These unique products can add real value to your regular beverage service. As a complete service set or and complementary items to you normal service crockery. Or just to highlight special Tea's and Coffee's , the options are endless and can be really moulded to get the best results for your particular business.
Two of the most poular Latte Glasses can be found here in the 26cl Latino Latte Glass and Large 42cl Large latino Latte Glass Glasses, both used extensively by National coffee chains.