Thermometers & Food Probes
Thermometers, Frood probes and timers for fridges, freezers and cooking are available to buy-on-line from Chef & Bar Supplies, just part of the extensive Chef & Kitchen product offer.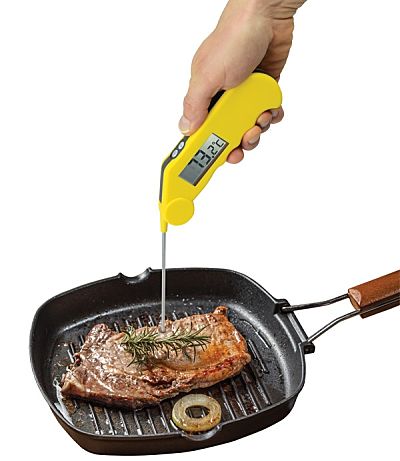 Top quality products for professional chefs and kitchens. Colour coded digital folding food probes and standard Multi-Function Thermometer are our best sellers.
Infrared Thermometer guns are also available here to make light work of checking frozen deliveries.