Stick Blenders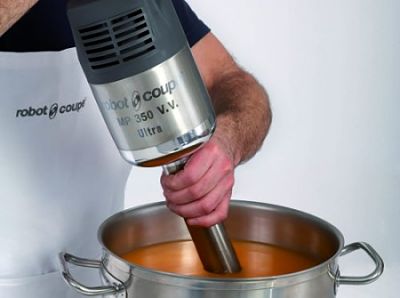 A great range of Stick Blenders are available to buy on line from Chef & Bar Supplies.
These products are really labour saving and can free up time and produce superb end products to enhance any menu.
From entry level, semi pro stick blenders to heavy duty professional Robot Coupe MP Power Mixers, something for every menu need and to suite every budget is available here.
The Robot Coupe MicroMix® is a unique multi-purpose stick blender that can produce small quantities of soups and sauces and can then switch heads with the patented AEROMIX attachment and produce foams and emulsions that are superb. Its also great for mixing cream and many other fine ingrediants.