Arpal A7 Kitchen Cleaner Sanitiser 2ltr
Arpax A7 Kitchen Cleaner Sanitiser.
Concentrated bactericidal cleaner and degreaser.
Disinfects all food catering surfaces.
For use on food processing equipment and utensils.
Always dilute product before use.
Protective gloves and eye protection MUST be used.
Labelled Trigger bottles available seperately.
Arpal A7 Trigger Spray Bottle available separately.
1 x 20ml dose per 500ml trigger, will give 30 second kill as part of 2 stage cleaning and disinfection.
1 x 2 litre bottle will deliver 100 x 500ml trigger spray refills (approx. 35p per refill).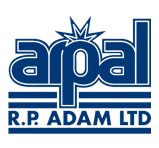 Product Code: 1011000
Case Price (ex VAT):
£72.38
Case Price (inc VAT):
£86.86
Case Quantity: 2
Case Quantity Discounts
1 - 2 Cases @ £72.38 Per Case + VAT
3 + Cases @ £68.76 Per Case + VAT