Swansilk Wipeable Paper Tablecovers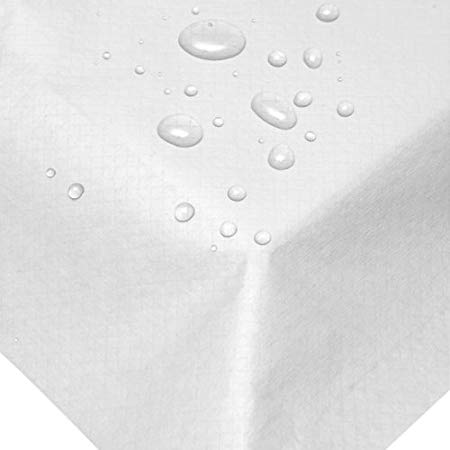 Swansilk Wipeable Paper Tablecovers are available to buy on line from Chef & Bar Supplies within the Paper Tablecovers range, just part of the extensive Catering Disposables product offer.
Swansilk Wipeable Paper Tablecovers are longer lasting than basic paper and can be wiped and used again. They are made by bonding a thick tissue paper base to a polythene top sheet. They are particularly good for quick turnaround scenarios such as breakfast service or bistro settings.
They are also renownedly good at protecting linen undercloths from spills and stains as liquid cannot penetrate the top polythene layer. A wide range of colours are available within a product range of 90cm square slipcovers, 120cm square tablecovers and 120cm (wide) x 40 Metre (length) banquet rolls (this will cover approximately 18 standard trestle tables).
The Swansilk wipeable Banquet Rolls are particularly good for temporary bar set-ups as they can be quickly wiped down and are then back as good as new. When used with owned, self-laundered linen, Swansilk can show a real cost saving by keeping your undercloths clean and fresh for much longer.