Paper Napkins
Paper Napkins are available to buy on line from Chef & Bar Supplies as part of the extensive Catering Disposables products offer.
A wide range of sizes and qualities are available to suite any standard of food catering service. They are cost effective, single use and hygienic and can also be used to add colour to your table service.
Dispenser Paper Napkins might be an appropriate answer for servery and high volume areas. Made from 100% recycled paper, dispenser napkins can show a 30% reduction in usage. The dispenser allows self service, single napkin dispense thus reducing your staff costs and usage.
24cm 2Ply Paper Cocktail Napkins are often referred to as bar napkins. They are most commonly used within bar and cocktail service. More flexible than a coaster but just the right size to go under a glass. A limited colour range is available although white and black are by far the best sellers. They are also excellent as a snack of buffet napkin or just as a small and cost effective mouth or hand wipe within certain menu offers.
33cm Paper Napkins are often referred to as luncheon napkins. 1Ply (or single ply) napkins are generally used for snack food or fast food service. Extreamly cost effective and good for high volume use. 2ply paper napkins are available in white or a large range of colours and some are available ready folded. They are by far the most widely used paper napkins in the buffet catering and casual dining sector.
40cm 2Ply Paper Dinner Napkins & 40cm 3 Ply Paper Dinner Napkins are used in every area of food service including buffet and restaurant service. 2 Ply and luxury 3Ply soft Swantex & Poppies paper tissue napkins are available in white or a large range of colours. Ready folded options are also available to save your staff time and money. 2Ply are the most commonly quality used but thick 3Ply afford that extra touch of luxury for high quality service.
Ready Folded Paper Napkins are designed to save you time and money. Ready Folded into a rectangle (or 8-Fold) they are perfect to be placed underneath a cutlery setting. They are available in 33cm, 40cm, 2Ply & 3Ply paper Napkins and Linen Style Swansoft & Tablin napkins.
Linen Style Paper Napkins are one step away from full linen service. Made from airlaid paper material, Swansoft and Tablin Linen Style Napkins can be used in replacement of or in conjunction with linen napkins. They give the feel and appearance of fresh linen at a fraction of the cost of purchase and up keep of linen. A range of vibrant colours are available which can be used to inject colour into a fully white linen service if required. Swansoft and Poppies Napkins are the best quality disposable paper napkins available.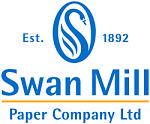 .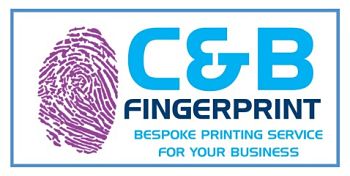 CHEF & BAR SUPPLIES Fingerprint Bespoke Printing Service
Your design or logo printed on the napkin to your specification can aid both brand awareness and marketing.
Please Contact MK for further help and information.