Side Heavy Base Bar Glass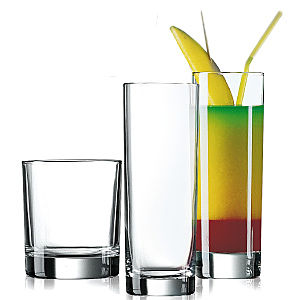 Side Bar Glass is available to buy on line from Chef & Bar Supplies just part of the extensive Bar Supplies product offer.
Side Hiballs and Old Fashioned glasses are part of the Utopia Professional range. Most sizes have the thick base which gives extra stability and a great look. They tend to be thought of as the 'continental style' tall hiball glass range and particularly the thin base Tubo, is tall and thin. The larger sizes are superb for cocktail presentation.
This famous glass range will give great emphasis to your drinks service.