Reusable Stacking Plastic Glasses
Reusable Polycarbonate Stacking Plastic Glasses are available to buy-on-line from Chef & Bar Supplies within the Reusable Plastic Glasses range just part of the extensive Bar Supplies product offer.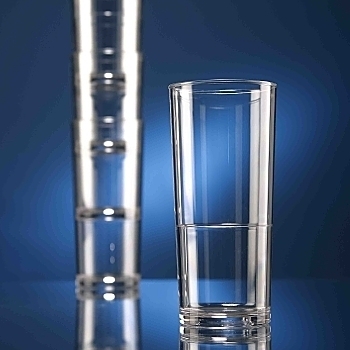 In2Stax stacking plastic glasses are great quality. Made from vitually unbreakable polycarbonate, they are fully recyclable and they save time and space when glasses are collected and stored. Their shape mirrors the most popular 'Premier' glass tumblers. They give the impression of quality glass service. There is nothing 'plasticy' about In2Stax.
Also, a range of coloured polycarbonate stacking tumblers are available, perfect for childrens menu's or just to add colour to serving.
Its a win, win situation super safety, class service, reduced costs.