Recyclable Plastic Glasses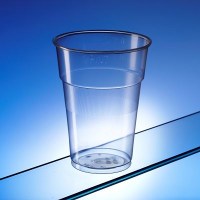 Product Code: AD5
Case Quantity: 500
Case Quantity Discounts
1 - 4 Cases @ £38.16 Per Case + VAT
5 + Cases @ £36.25 Per Case + VAT
Case Price (ex VAT):
£38.16
Case Price (inc VAT):
£45.79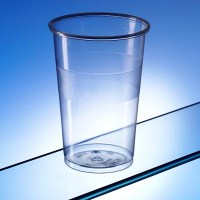 Product Code: P300
Case Quantity: 1250
Case Quantity Discounts
1 - 4 Cases @ £52.06 Per Case + VAT
5 + Cases @ £40.77 Per Case + VAT
Case Price (ex VAT):
£52.06
Case Price (inc VAT):
£62.47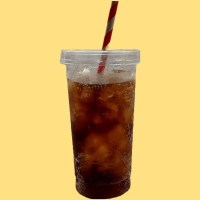 Product Code: CBSTUMB12
Case Quantity: 900 Cup & Lids
Case Quantity Discounts
1 - 4 Cases @ £115.57 Per Case + VAT
5 + Cases @ £109.80 Per Case + VAT
Case Price (ex VAT):
£115.57
Case Price (inc VAT):
£138.68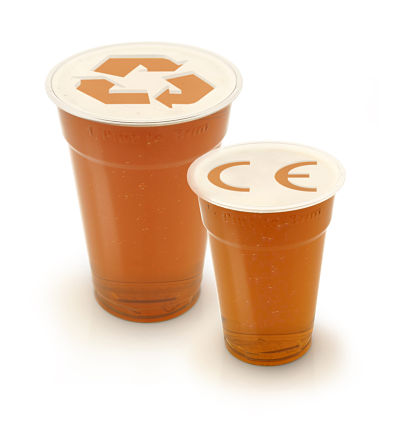 Recyclable Plastic Glasses are available to buy on line from Chef & Bar Supplies as part of the extensive Bar Supplies product offer.
ALL PLASTIC CUPS SOLD HERE CAN BE 100% RECYCLED WITHIN NORMAL RECYCLING WASTE COLLECTIONS.
Disposable plastic glasses are now required in certain Police Authority area's. Plastic cups offer a cost effective and safe way to provide effective drinks service in area's where safety is paramount or where convenience and speed of service are essential. They are safe because they cannot cut if used as a weapon and they need not detract from your drinks presentation.
Premium Plastic Tumblers are made from clear, strong and sturdy Recycled Polyethylene plastic (RPET) which is ALSO FULLY RECYCLABLE. RPET is the most readily recycled form of plastic AND it has a minimum of 50% recycled plastic already within its makeup! From an environmental point of view, this is the best plastic tumbler to use and can be included in any kerb side recycling collection. It has a smooth, rigid rim and strong base whilst still remaining reasonably flexible. This is the 'top end' of plastic glasses for beer service and they are (on average) twice the weight and thickness of a Flexi Tumbler. A really sturdy throw away plastic glass. The RPET Pint and Half Pint to the Brim are CE Marked on the base and are legal for draft beer service. The 12oz Hi-Ball which is great for bottled beer, Cocktails, Fruit Juices, Pimms and more is also lined at 1/2 Pint on the body and CE marked on the base.
Flexi Tumblers range are made from FULLY RECYCLABLE Polypropylene (PP) and are very cost effective. This is also fully recyclable but not as readily as RPET as the basic value is not as high in recycling terms. They are a thinner gauge plastic and are therefore more flexible although they have a good sturdy rim. They are also Pint and Half Pint to the brim measures and are CE marked on the base for legal draught beer service.
Naturelle Biodegradable Tumblers are made from Polypropylene with a resin additive that starts to degrade as soon as it is in contact with heat, moisture and bacteria. Within a few months the structure of the product breaks down leading to total degradation. Again, both pint and half pint sizes are CE Marked for legal draught beer service. 'Biodegradable' in this sense, does NOT mean that the product will degrade in the normal atmosphere or surroundings or that it will break down to natural compounds.
The only other form of plastic used for plastic tumblers is PLA (Polylactic Acid). This is described as 'compostable'. However, this can only be 'composted' at an industrial composting facility which has very specific climatic controls and systems to degrade the product. Their are currently no kerb-side recycling collection schemes for PLA products.
CHEF & BAR SUPPLIES DO NOT SUPPLY PLA PRODUCTS.
All pint and half pint tumblers are 'to the brim' CE marked measures giving no chance of overfills and therefore, maximum profits.
Plastic Wine, Shot and Cocktail Glasses also give great presentation and aid speed of service. Plastic wine glasses & Champagne flutes are great for theatres, outside functions and leisure centres.
Please also see Reusable Plastic Glasses and Jugs for polycarbonate and styrene beer, wine, spirit & cocktail glasses that are glasswasher safe and extreamly high quality.