Bar Ice Buckets & Ice Scoops
A great range of Bar Ice Buckets are available from Chef & Bar Supplies, just part of the extensive Bar Supplies product offer.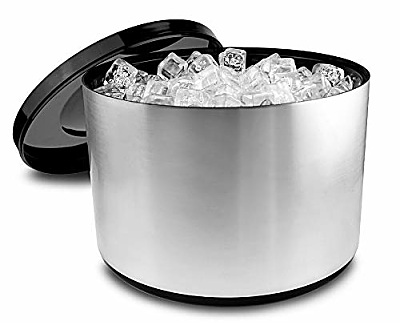 Superb quality stainless steel and new copper finish ice buckets for back bar or bar counter use. An absolute essential for any professional bar area but also an important item to look clean, tidy and classy.
Also, a great range of display buckets that can be used for ice or bottle display. Bottles or cans of beer, wine or champagne always look tempting surrounded by ice!
The choice here is extensive for every level of bar service and bottle display.