Cocktail Making Barware
Professional Cocktail Barware is available to buy on line from Chef & Bar Supplies as part of the extensive Bar Supplies product offer.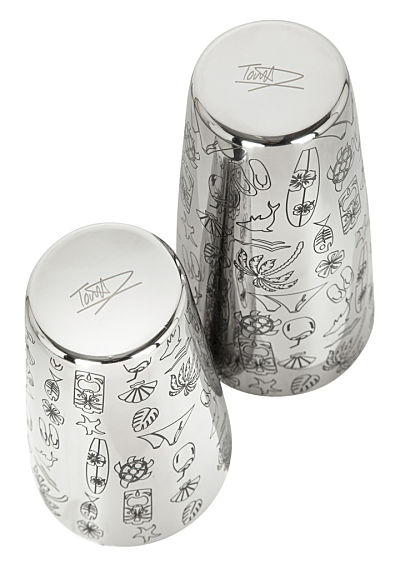 Cocktails are a great profit generator and a great point of interest for customers and the preparition and making of them can also be part of the 'theatre' experience of your customers.
Just displaying a cocktail shaker and boston cans on the bar can give the 'cocktail message'. This professional and very thorough Genware Professional Barware range was partly designed and complied by Tom Soden (Sweet & Chill), James Fowler (World Class UK Bartender 2014), Frankie Campopiano (Pro Mixologist & Bar Consultant), Alastair Burgess (Happiness Forgets & Original Sin) and Russell Burgess (Loves Company).
Shakers, Cocktail Bar Kit, Shaking (Boston) Cans, Jiggers, Pourers, Muddlers, Squeezers, Mixing Spoons, Mixing Glasses, Strainers and Mugs and Vessels are all here for the bar professional and beautiful and impressive Copper finish options are also here!