Craft & Continental Beer Glass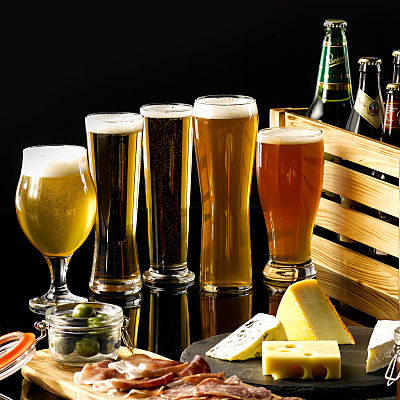 Craft & Continental Beer Glass is available to buy on line from Chef & Bar Supplies just part of the extensive Bar Supplies product offer.
Craft Beer has become increasingly popular and requires a different and varied glass presentation. Continental Beers have been a popular area of beer sales fo many years. Each needs its own attributes to help release the flavour and aromas of the beers and also needs to be pleaseing to the eye and comfortable to hold. More options are always being added.
N.B. Please be aware that most craft beer and continental beer glasses are NOT CE marked and therefore SHOULD NOT be used for draught beer on licensed premises.
Further glassware ranges and bar equipment are accessories are available in our Bar Supplies range.