Back Bar Essentials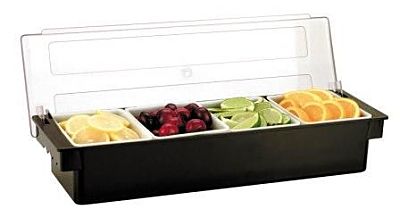 Barware Essentials are available from Chef & Bar Supplies as part of the extensive Bar Supplies product offer.
Includes ice buckets, shelf liners, bar cutting boards, store and pour bottles, speed rails, bar caddies to keep your counter tidy, condiment dispensers to hold lemons, limes, cherries etc and lots more.
All professional standard barware.