Licensing & No Smoking Signs
Bar Licensing and Smoking and Vaping Signs are available from Chef & Bar Supplies as part of the extensive Bar Supplies product offer.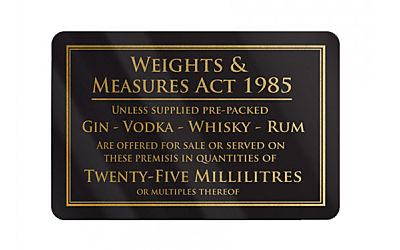 Signs and notices for public display explaining weights and measures, licensing law, drugs policy, no smoking and vaping, smoking areas and more...
Many of these signs are statutory and must be displayed in licensed premises. Currently, there is no government policy on vaping so, the signs available give you options for your premises.