Chafing Dishes & Food Warmers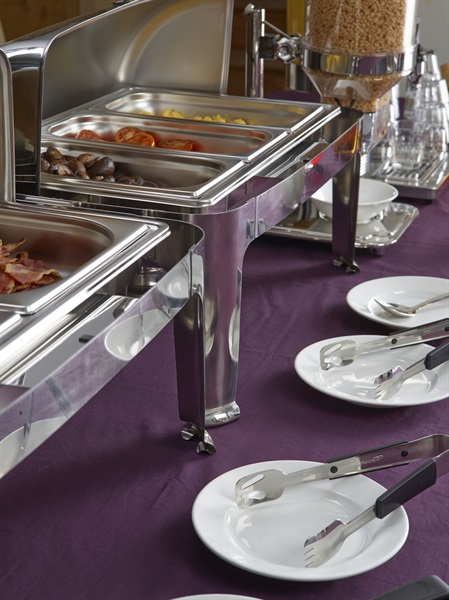 Chafing Dishes and Food Warmers are available to buy on line from Chef & Bar Supplies as part of the extensive Food and Beverage Service product offer.
The easy and convenient answer to serving hot food for buffets, banquets, dinners, weddings and functions at all levels. They deliver hot food service where electricity is not conveniently available. However, electic chafing dish options are also available.
Most models are supplied with a standard 1/1 Gastronorm banqueting dishes and some can be adapted to take several sizes of dishes and give many and varied compartment combinations.
Fuel for Chafing Dishes is also available in liquid or gel form in burn times of two, four or the most popular six hours.
Buffet service can look and be, spectacular for your customers and can give a new level of convenience to breakfast buffet service.
Candle heated Food Warmers to keep food heated on the restaurant table are also available here.